The PWNA, Power Washers of North America just announced their new 'PWNA Certified Contractor Program'. This beneficial program will elevate the pressure washing industry by the increased level of professionalism these certifications will achieve. The following certifications will be available to be earned:
Concrete Cleaning aka Flat work
Fleet Washing
House Washing
Kitchen Exhaust Cleaning
Roof Cleaning
Water Reclamation
and
Wood Restoration
Probably the most important one for any pressure washer no mater the type of work being done will be the certification for 'Water Reclamation'. If you already do water reclamation in your business you should check into joining the PWNA 'Water Reclaimer' program by going to http://www.thepwna.org/water_reclaimer.php.
Local and State governments are moving toward mandating, by special license or certification, these types of businesses to help enforce the 'Clean Water Act' and increased federal and public pressure to do so. Being a part of the PWNA will keep you up to date with these new regulations, give you a voice with the PWNA as they assist these agencies in structuring these rules and regulations, and give you a leg up with the general public as they look to find companies that are certified and who follow BMP, 'Best Management Practices' in this industry. For information on current recommended regulations and BMPs visit http://www.thepwna.org/regs/index.php. If you are in the business of pressure washing and are not yet a member of the PWNA I strongly urge you to join. To join the PWNA go to http://www.thepwna.org/ or call them.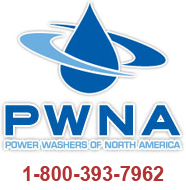 The PWNA plans to make these certification classes available to its members throughout the year at various 'Round Table' meetings, at several member locations across the country and at the PWNA annual convention. The next convention will be in October, 2011 held in Nashville, TN.
The Round Table locations already announced for 2011 include:
Atlanta, Georgia
New Orleans, Louisiana
Easton, Pennsylvania
Lexington, Kentucky
Myrtle Beach, South Carolina
Orlando, Florida
Ft. Worth, Texas
Phoenix, Arizona
and
Los Angeles, California
Exact dates and event details will be listed on the PWNA site, http://www.thepwna.org/ as they become available so please check back often for updates.
On the PWNA site the general public can also find a listing of current contractors that are members and who follow the BMP's as well as a list of suppliers for contractors to find equipment and chemicals best suited for their type of work. Soap Warehouse is a proud member of the PWNA,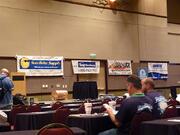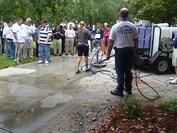 has been a sponsor of local 'Round Tables', and is planning on exhibiting at the Nashville, 2011 PWNA convention. To view the Soap Warehouse complete catalog of pressure washing chemicals visit http://www.soapwarehouse.biz.