This year GCE is planning to hold educational training classes for our customers and other contractors at our Norcross, GA location.
Here is the tentative list of classes. Dates TBA.
Jan - Making a Business Plan, Budgeting and Pricing. Scheduled for Friday Jan 18th
Feb - Pressure Washing 101/ Troubleshooting Equipment.
Mar - Ready Seal - How to use class and hands on demo.
Apr - Seal n Lock - How to use class and demo.
May - How to choose chemicals for cleaning and understanding pH.
Jun - Social Media Marketing; Facebook, Twitter, Pinterest, etc.
Jul - Lift Training - by Sunbelt (this will be a paid class with certification).
Aug - EaCo Chem - Class and demo covering their range of products (repeat of Nov 2018)
Sep - How to set up OSHA training for your business.
Oct - OSHA training class - GHS labels and SDS's.
Nov - Maintenance repairs and winterizing equipment.
Dec - Chemical Safety, DIY Spill Kits.
In our new location we have a very nice conference room to hold these meetings that can comfortably hold around 24.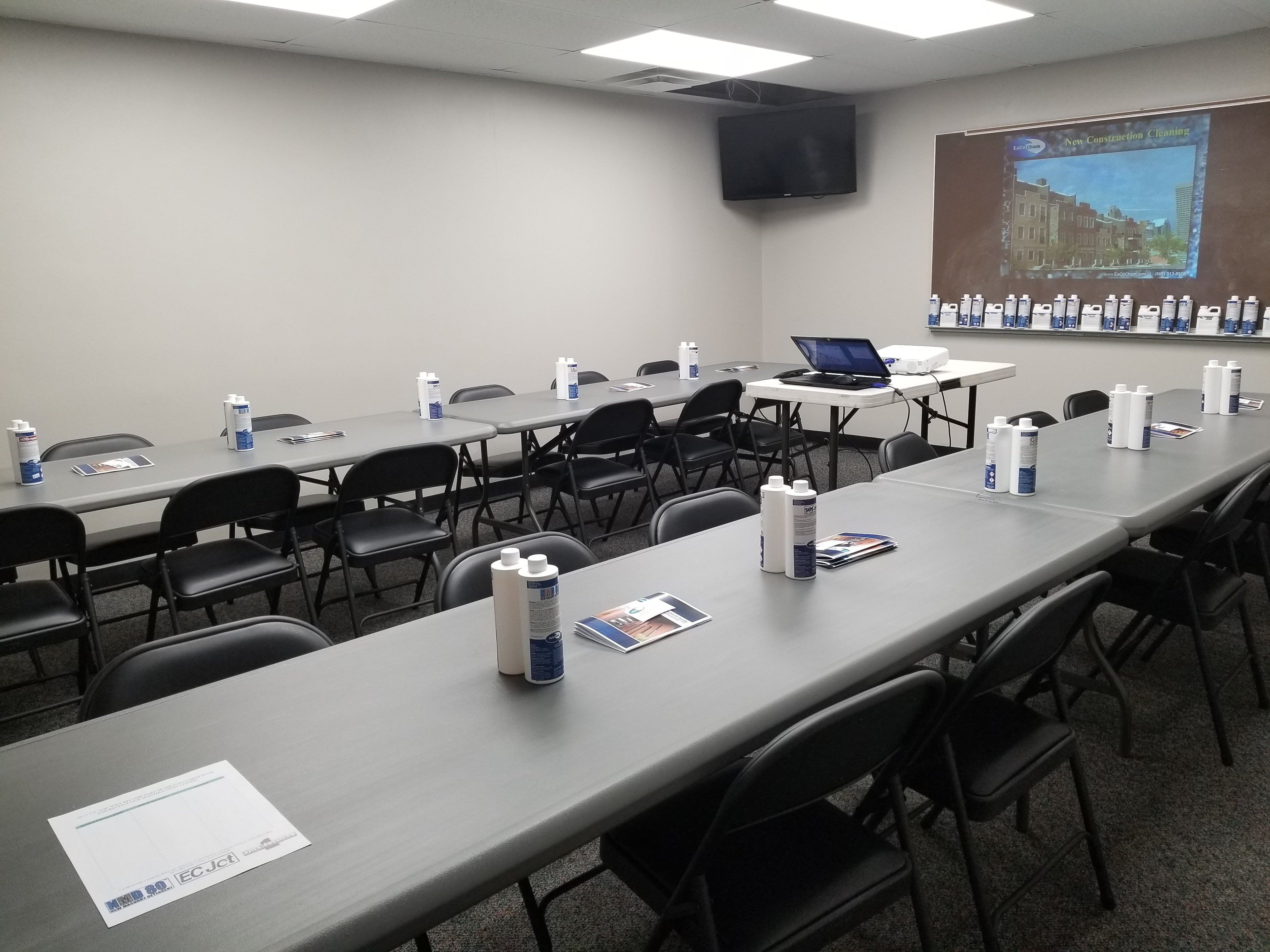 Most of these will be free classes, some we may ask for a small deposit to help us guarantee attendees that sign up show up especially for classes with out of town speakers. The deposit amount would be given back as in store credit for use with the event or later on.
Most classes will only take up a morning of time usually on a Friday so we are not interfering in the busy time of a contractors cleaning weekend. And having classes early in the mornings still frees up the rest of the day for work.
The class we would like to have for Lift Training would have to be a prepaid class but we would be getting a discount from Sunbelt for less than if you took the class direct from them. This class will also have to be an all day class as there are both classroom work as well as the hands on training on the lifts themselves and a completion card from Sunbelt that would be given for taking the class. This card also grants you rental discounts with Sunbelt.
We will ask that contractors sign up 2-3 weeks ahead of time and classes may be canceled if not enough sign up, so if you are interested in a class at all please sign up. We will put out sign up forms online from our Facebook pages, posted on other places online and have a sheet in our office.
If you are interested in a topic not listed please let us know and if one is not proving popular we may substitute a suggested one instead. These classes are for the benefit of our contractor customers so let us know what you want to learn about in this coming year.
Happy New Year.