It is that time again. Time for the Mid America Trucking Show, held in Louisville, KY, this year from today March 21st until Saturday the 23rd.
Although we are not exhibiting and I am not even attending any of the three day event, Soap Warehouse is having a presence through the publications we are advertising in, special offers sent out via Twitter and interacting with those on Facebook that are at the event.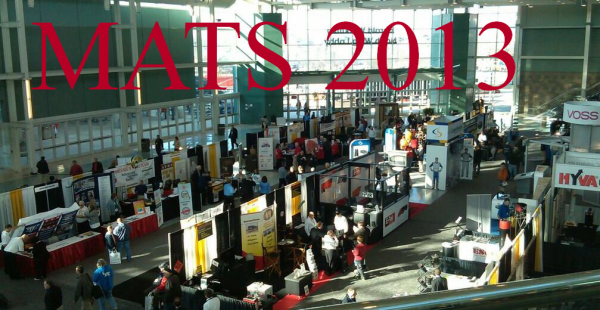 We are in Transportation Topics buyers guide this entire year on their web site at http://www.TTNews.com.
We have also been running ads in Fleet Owner magazine and this month we have a quarter page ad on page 136 that contains a QR code directing scanners with smart phones to view a special offer.

Here is Jim Mele from Fleet Owner on the show room floor.
I hope you take the opportunity to join in and order some Fleet Wash products during the sale time for MATS. Look for the Twitter links that also post to our Facebook to get to the pages with the offers.