Just wanted to let everyone know what a great time we had down in Tampa at the end of July. Normally you do not find large industry events going on during the summer months because it is the "Busy Time" for most pressure washing buisnesses. But some times it is great to take a few days off during the rat race of the season to step back, take a breather, and enjoy meeting and learning with fellow pressure washers.
This was held at the MainSail Suites and Conference Center, a stones throw away from the Tampa International Airport and just a bridge away from the beaches of St. Petersburg and Clearwater. The main days were Friday and Saturday, but for some things started on Thursday for intense learning with a Roof Cleaning Certification Class. More Certification classes continued thru the weekend for Wood Restoration, Seal n Lock paver sealer, Waste Water Control, UMACC's Safety Certifcation with a second Roof Cleaning Certification to finish things off.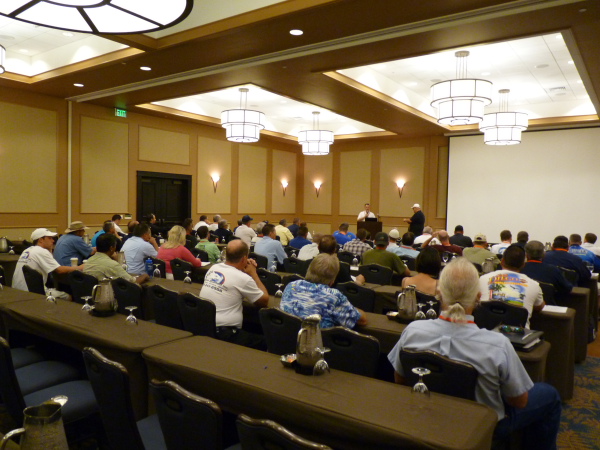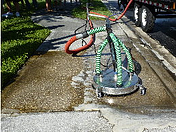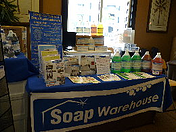 In the Main Ball room, there was a General Admission program that included speakers with topics that covered direct mail marketing, illegal discrimination, DOT hazmat regulations, roof cleaning safety as well as a few motivational speakers. On Saturday morning there were multiple hands on product and equipment demonstrations that were put on by the many exhibitors that had tables and booths set up in the front entrance halls. During the two days there were also other pay to learn classes that covered things like Graffiti Removal, Commercial Kitchen Cleaning, Pressure Washing Basics, Equipment Maintenance and Fleetwashilng.
But it was not all work, Friday night the NCE had a dunking booth to kick off raising money for their chosen charity of the event, Hillsborough County's "Make-A-Wish" Foundation. During the weekend they raised just over $4,000 for this charity. Most attendees went out Friday night to the Causeway to "Whiskey Joe's" restaurant and bar for food and fun, and some stayed on after the end of the event on Saturday to take in a day over at the local beaches.
Soap Warehouse is proud to be able to help sponsor, exhibit and attend events such as this throughout the year. Our next show will be the PWNA (Power Washers of North America) Convention in October held in Nashville, TN. Hope to see you there.