2018 will be a great new beginning for GCE. After years of searching we have found a new, bigger location to move our office to in Norcross, GA. Do not fear we are not moving far. In fact not even a mile up the road. We will be moving from our present location at 1185 Beaver Ruin Road up to 1580 Beaver Ruin Road, toward I-85, closer to Steve Reynolds Blvd. This new location has better access. We are at the front of a business park that has a dedicated traffic light, so coming in and out will be easier.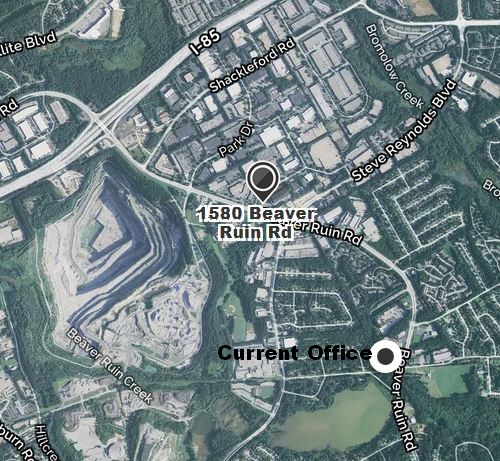 This new location, is almost three times the size we have now and we will be able to have a much larger showroom that will allow us to carry and stock more equipment, new product lines, and create a better shopping experience for our customers.
We will have a large shop area to continue our service, repair and fabrication jobs. We are planning to have a large outside holding area to store our and possibly contractor customer's equipment, for those that need storage space. This added space will allow us to carry additional rental trailer rigs as well as having the opportunity to have new rigs available for immediate sale, instead of just building to order as we do now.
We will have a new area for those buying bleach to pull up to at the back of the building once you have come inside the front to purchase it. As with any change it will take a little adjustment and small learning curve to get use to the new set up for us and our customers.
With this new space we will have a conference room and space to set up and hold more onsite learning opportunities for customers. We are already working and planning to have up to one meeting a month next year, once we are open, held at our store for local and other contractors.
Our first big event will be an Open House for the new facility, so stay tuned for that announcement after we open, hopefully by the end of Feb or in early March. I will post pictures of the new location as soon as possible. We will have some cosmetic work to do before we can move and open. We wish all of you a Happy New Year.