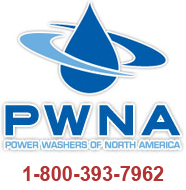 The PWNA annual convention is next week, October 21-23, at the Ramada East Airport Hotel located in Columbus, Ohio. Although Soap Warehouse is a member, we will not be in attendance or exhibiting because of our other obligation at the NBAA in Atlanta that same week, we feel that this is the biggest event in the Power Washing Industry each year and everyone in this business should be a member and those that can attend should be there.
There will be pre convention classes for specific niche learning as well as the basics given by a great group of presenters. Classes start at $69 for members.
As stated on the PWNA website "Conventions are one of the 4 pillars of the PWNA. Annually people from across the country and from across all the power washing industries get together for continuing education, networking, to see old friends and the latest in equipment from Distributors and Suppliers." "It is an opportunity to learn what is happening across the country regarding regulatory issues. It gives you an opportunity to see what might be coming to your community and give you time to prepare for it to protect and maintain a profitable business. The annual convention is the highlight of the year for many PWNA members. Join today to take advantage of this powerful resource. Register online right now to attend." Resgistration is still open and you can still make plans to be there.
Soap Warehouse looks forward to be able to attend and possibly exhibit as well next year when the PWNA convention will be held in Nashville, TN Oct 20th-22nd, 2011.
Unfortunity because Soap Warehouse sells products to such a wide range of customers we are just not able to be a part of every convention and event each of these different product groups cover.
Look for a special offer for PWNA attendees on the Soap Warehouse Facebook and Twitter postings during the convention.