Although it was a little later in the year for the annual Power Washers of North America convention, so that it could coinside with CETA in Orlando, FL, it was a good event.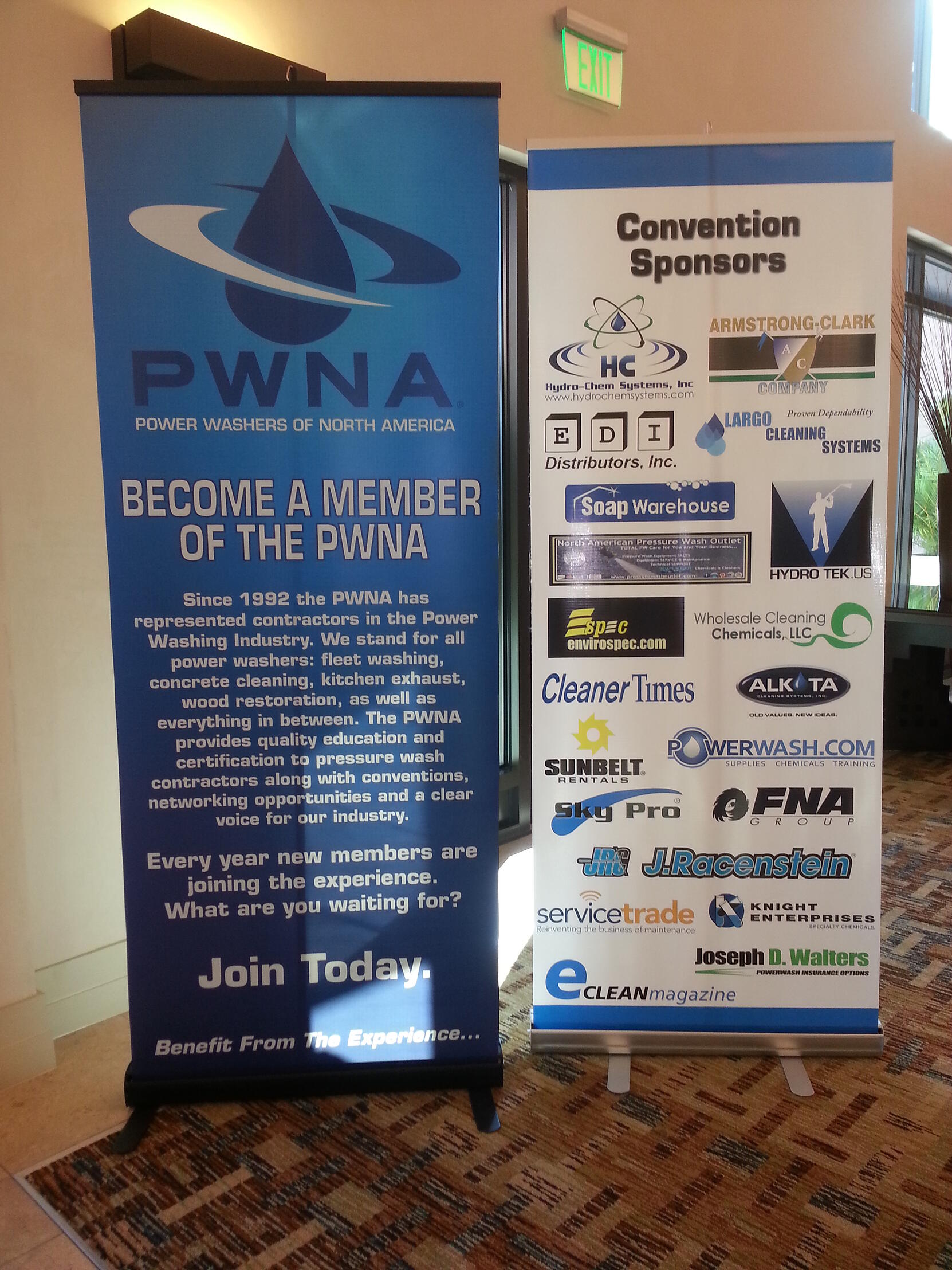 We again were a sponsor, an exhibitor and this year a speaker for not one but two breakout classes.
This year on Saturday November 1st was the day for the paid PWNA certification classes to be held. There were seven different classes in all covering many aspects of pressure washing; Wood Restoration, Fleet Washing, Roof Cleaning, House Washing, Kitchen Exhaust Cleaning, Flatwork and even an OSHA Lift Certification.
Held again for the third year at the Embassy Suites Orlando – Lake Buena Vista South hotel, attendees enjoyed, nighty happy hours, good food, great accomidations and of course pleanty of local activities for the families of the attendees.
The two classes I gave were on "Chemical Safety" and "How to set up for OSHA training".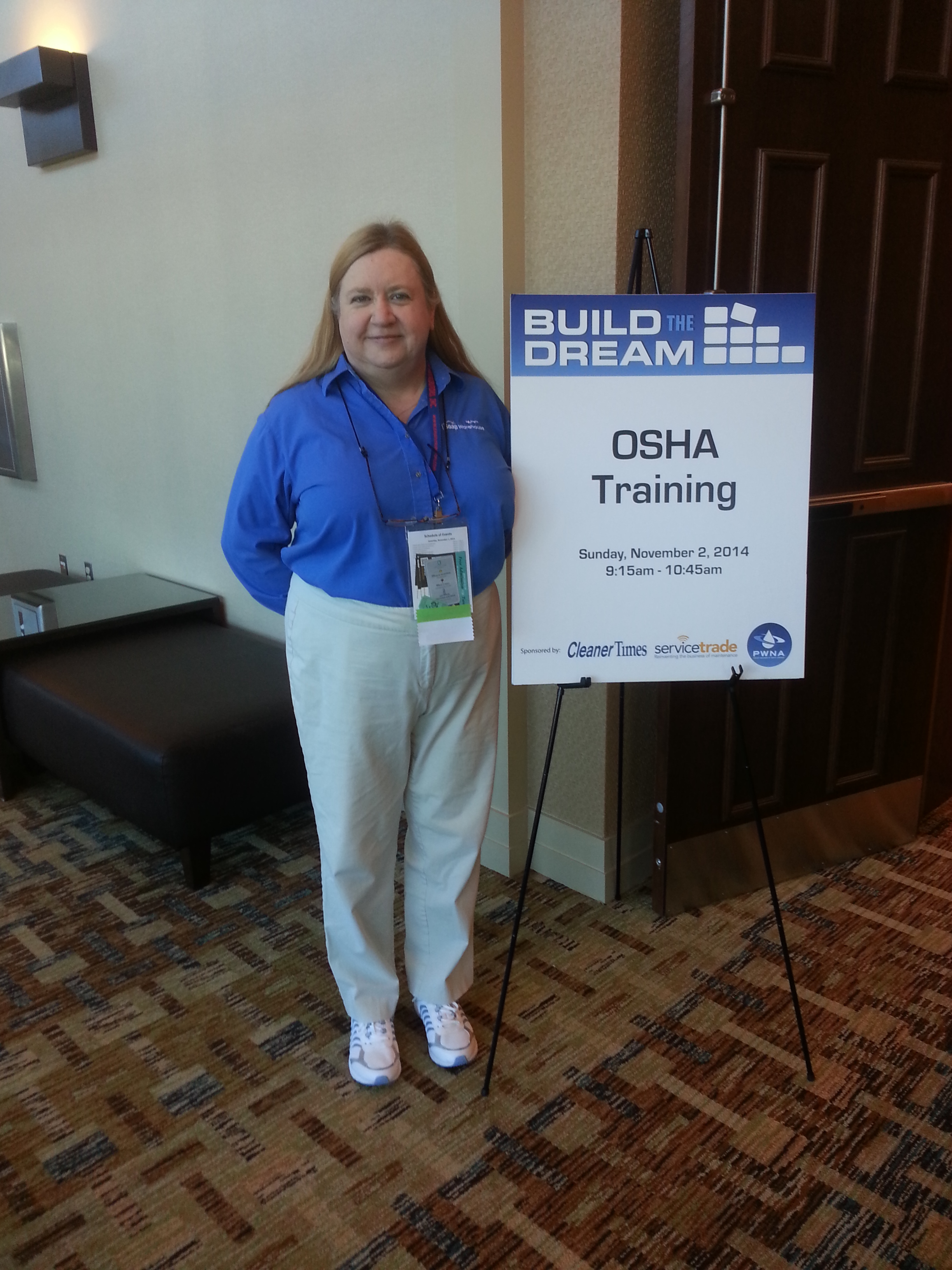 Both of which are often overlooked and interconected topics. I hope to give these classes again next year and at other events. We also had little supprise gifts for the attendees of corded safety ear plugs, and a mini container of bandaids.
Soap Warehouse gave to the PWNA auction two 10 lb pails of the product of the winners choice to help raise funds for the PWNA general fund. The bidding winners were; Jonathan Fister who chose our Truck Wash Powder and Jay Jenkins who chose our Hard Surface Cleaner Powder.
Our Booth Drawing Prize was a professional 1 minute video valued at $795 that was won by Bill Mahan of Liquid Corp Services.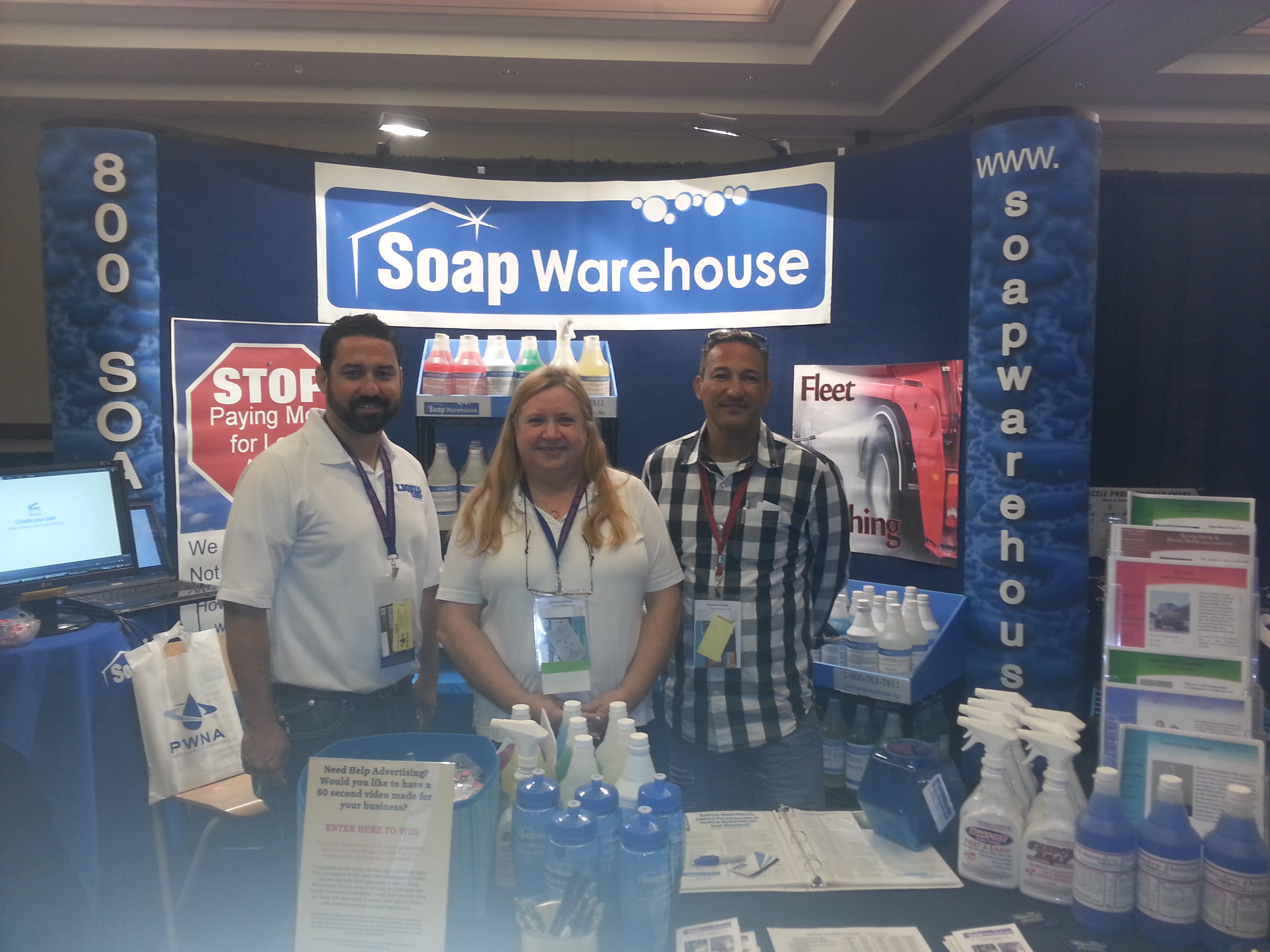 I hope to get to see and meet more Soap Warehouse customers at our next event.