The weather may have been dreary outside but those that came to the UAMCC Atlanta event didn't mind.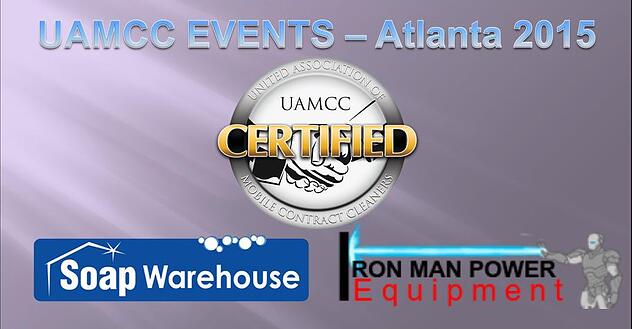 Soap Warehouse and Iron Man Pressure Washers hosted this event on Thursday March 19th at the Fairfield Inn & Suites at Gwinnett Place. Most came from the local metro area, but there were also contractors that came from out of town, from Augusta, GA, Palmetto, GA, Greenville, SC and as far as Fort Pierce, FL.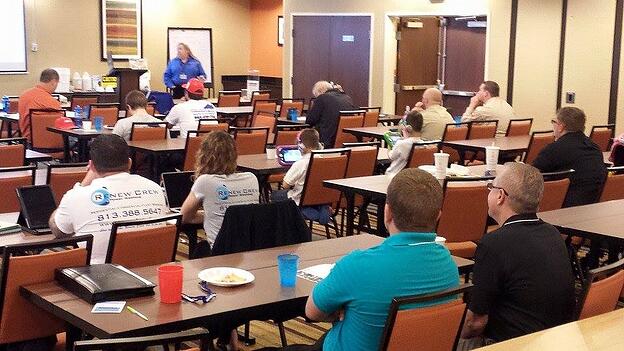 It was a fast past packed full day of sessions mainly focusing on marketing and OSHA compliance. With sessions shortened to only 30 minutes each, a lot more focused material was covered, which kept the day moving and so no one could be uninterested for long. Sessions covered: Linda Chambers from Soap Warehouse gave talks on Inbound Marketing, Why you should use Videos, and Referral Programs.
Soap Warehouse gave away a 60 second professional video as a door prize after the Why use Video session and Todd Reese of Georgia Power Washing won.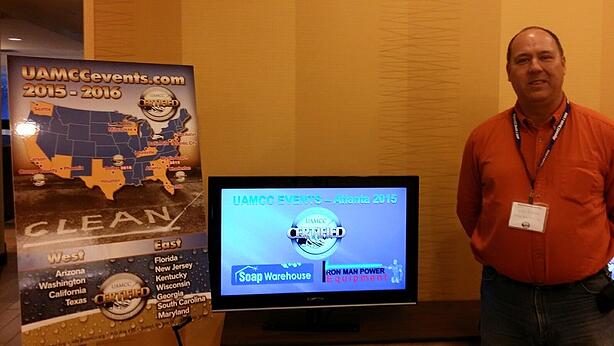 Three speakers came in to cover Outbound Marketing with Online Yellow Pages and Adwords. Then Arrie Parker from Iron Man had a session on Occupational Health followed by a healthy lunch of Subway sandwiches, fruit, chips and drinks.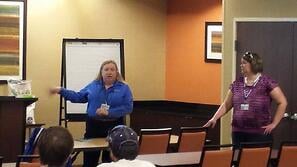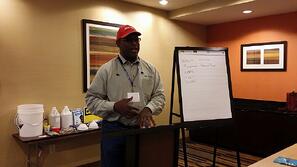 Things went so fast a few extra sessions were squeezed in. After lunch Nichole from UAMCC discussed the new revisions of their certification program and other benefits of membership. Arrie gave again a session on Cold Calling he gave at this event last year, which was followed up by Linda giving how to set up OSHA training, after which Soap Warehouse gave a way a $50 product gift card and Ryan Fox of Outback GutterVac won that door prize. Ryan is on the right.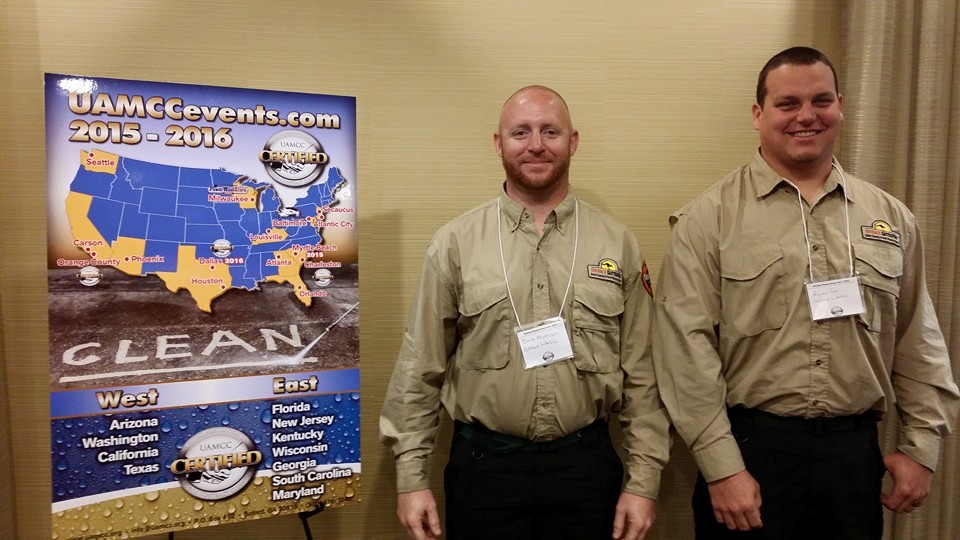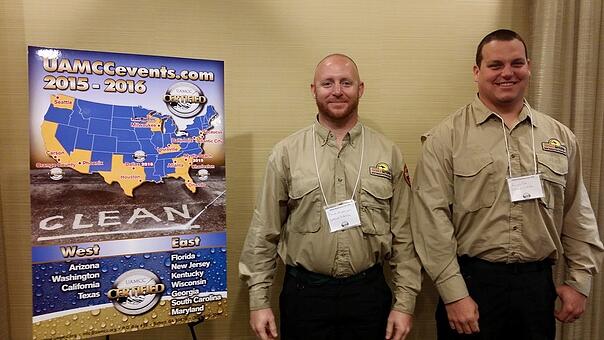 Next was Spill kits why you should have one and how to make one, ending with the hands on OSHA Spill kit training at the end of the day on how to put together your own DIY spill kit and actual spill kit practice inside in the hotels pool area simulating a small spill of a potassium hydroxide concrete cleaner.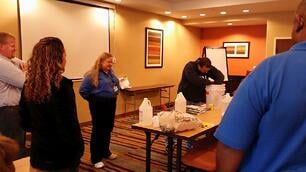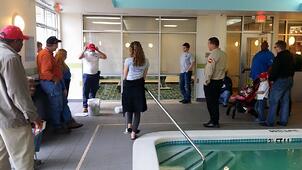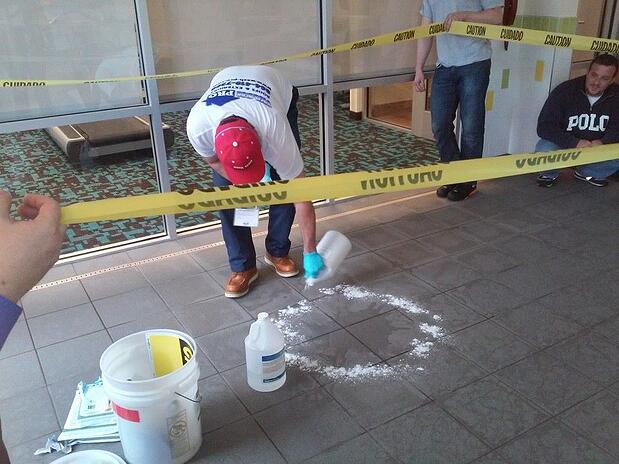 The event finish just before 4:00 allowing everyone to get on the road to try and be ahead of some of Atlanta's well known traffic.