Here at GCE we have a number of new products already here or that will be coming soon.
First by customer request we added these first three products in January;
"Neutral Disinfectant Cleaner". So far we will have this in gallons only unless we get more requests for it in 5 gallons.

The price per gallon is $20.00. This is an EPA registered product.
Next we got a true sanitizer, "Food Service Sanitizer". It is available in 1 and 5 gallon sizes.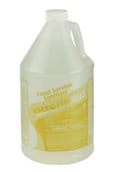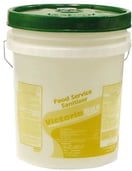 1 gallons are $25.00 and 5 gallons are $120.00 and is also an EPA registered product.
For cleaning and polishing stainless steel in the kitchen or bathrooms we have "Stainless Steel Cleaner" that comes in a 16 oz trigger spray bottle for $12.00. It cleans and repels finger prints as well as general cleaning and polishing surfaces of stainless steel and polished aluminum.
We just got in this month a new restoration product, "Fire & Soot Remover".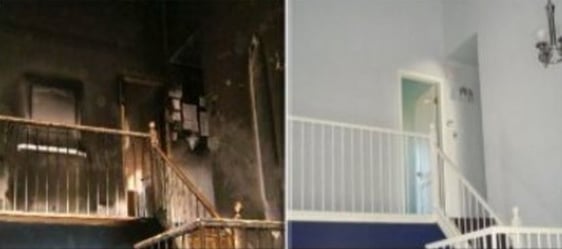 FIRE & SOOT REMOVER is designed for the removal of carbon soot stains on non-porous surfaces resulting from fire and smoke damage. It will also emulsify heavy grease, soap scum, rubber burns, floor finishes, black heel marks, dirt, printer ink, and carbon deposits. It has excellent cleaning capabilities even at extremely high dilution rates. It is nonflammable and contains no hard abrasives. We have gallons for $17.00 and 5 gallons for $68.00.
This Spring we will be adding a new product line to our store:
Seal n Lock, brick and paver sealer system.

Be looking out for the information about a local event we will be planing this Spring to introduce this system with an educational training day. It will be an all day Saturday event for no more than 30 attendees.
We are also working to host a training day for Ready Seal Stain wood stains and our EaCo Chem masonry products.
If there are any other products you are interest in GCE carrying, just contact me and let me know. When we get enough interest in a product we will try to get it into our store.