We spent this past week in Louisville, KY at the Mid America Trucking Show.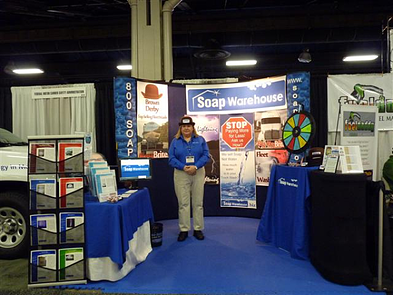 Our booth 62124 in the West Wing at MATS (Mid America Trucking Show)
We had over 1000 attendees stop at our booth during the three day event. We had 6 winners of 5 gallons of our Big Rig Brite truck wash, 18 winners of a water calculator and with our prize wheel gave a way over 800 other smaller prizes including 50 of our very popular "Brown Derby" hats in honor of our #1 selling "Brown Derby" truck wash.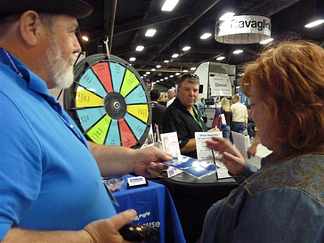 We also participated for the third year in Bricktown Media's, Big Rig Network MATS Sweepstakes, giving away more 5 gallon tight drums of Big Rig Brite truck wash. The winners were Darrell West
and Matt Jarvis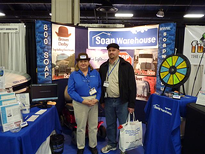 Show Specials will still be available until the end of April so if you are in need of some great products and have never tried us before you can visit our page of Show Speicals and buy some today.