Hello all,
I have been very busy getting things ordered for our exhibit booths and Power Points updated or created for our up coming conventions this Fall.
On Sept 10-12th Soap Warehouse will be at the UAMCC event in Charleston, SC. This National Convention is free and contractors that are not even a member yet are invited to come. Just contact me at 800-762-7911 or by e-mail at info@soapwarehouse.biz to request your free VIP tickets to get in. Once you have your ticket you can go and register at the UAMCC website HERE with your ticket number. This way a name card will be ready and waiting for you when you check in. This year it is being held at the Embassy Suites Charleston Area Convention Center Hotel located at 5505 International Blvd. North Charleston, SC 29418. There is a great line up in store for attendees.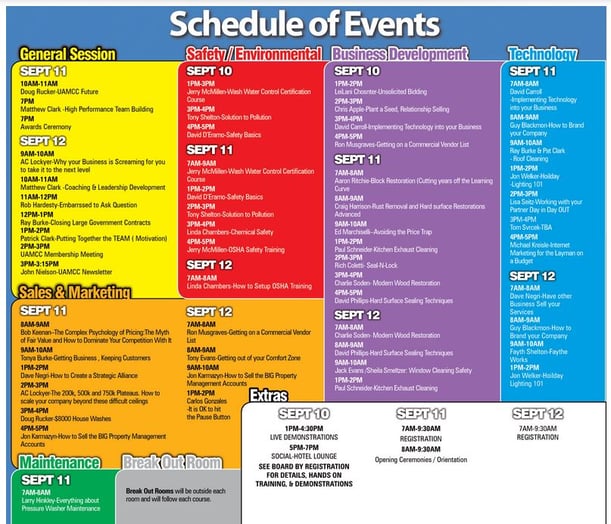 I will be a speaker for two safety sessions, General "Chemical Safety" on the 11th at 3 pm and then first thing in the morning on the 12th at 7 am to talk about "How to set up OSHA training" for your employees. A very needed and seldom covered topic.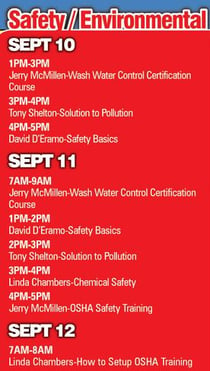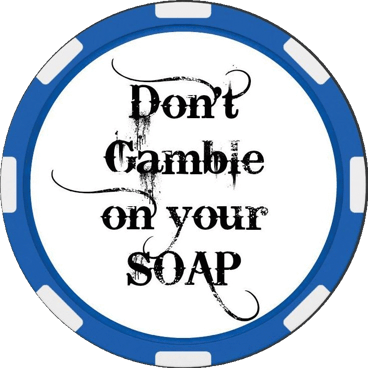 A few months later on Nov.12-14th Soap Warehouse will be at the PWNA National Convention being held in Charlotte, NC at the Sheraton Charlotte Airport Hotel, 3315 Scott Futrell Dr., Charlotte, NC 28208.
To register for this event you can go HERE and if you pay before Aug. 21st you can save $25. PWNA member cost is $249 additional attendees $149@, non-members $349 with additional attendees $249@.
Both Conventions offer Certification classes, please visit their websites for information and pricing if required.
At the PWNA event I will be giving a brand new talk on "How pH effects cleaning." Many do not realize how pH works and why it is important to understand how your chemicals will work.
At both events we will have an exhibit booth that attendees can come by and take at chance at our prize wheel. This year our theme is "Don't Gamble on your Soap." you can spin and win a chance to draw a poker chip that can be worth $5, $10, $25 or even $50 dollars to use toward any Soap Warehouse product purchase with at the show or later on. Other prizes will be a letter opener, a water bottle or a spray bottle with a Soap Warehouse product already in it where you only have to add water once you get home to have roughly a free quart of product to try out. Product in the free sample bottle will vary.
Our booth will also have a large assortment of product in quarts and gallons for purchase with or without using a chip. Quart prices start at $3 and even the gallons will be $1-$2 lower than our regular prices.
If you would like us to bring an order to either show you are attending, just call and place the order by the Friday prior to that show so we can bring it with us and save you the shipping cost. You will just have to load it and take it home in your own vehicle.
As always we will also have a booth drawing box at the booth and will again be offering a free 60 second professional video produced by iMotion Video, currently a $795.00 value.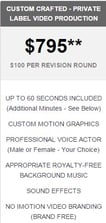 Every business owner that has won this and are using their video love the traffic it generates their business. Some even use their's at Home Shows to draw people over to their booth. Other uses are on your website, to link to from e-mail or Facebook ads. Video gets people's attention and creates business.
I am looking forward to seeing many of you at these events and will be excited to met and talk with you.